NEWS AND EVENTS
A sneak peek into our kids' creative world
The switch to digital content in schools is inevitable. But at Vidyadaan, our Founder's vision sped up our process of making learning fun and interesting for our primary schoolers. Teachers as well as students today think beyond textbooks and explore and learn things in a new, fun way. We are using various online portals and practical methods to impart quality and meaningful education to our children.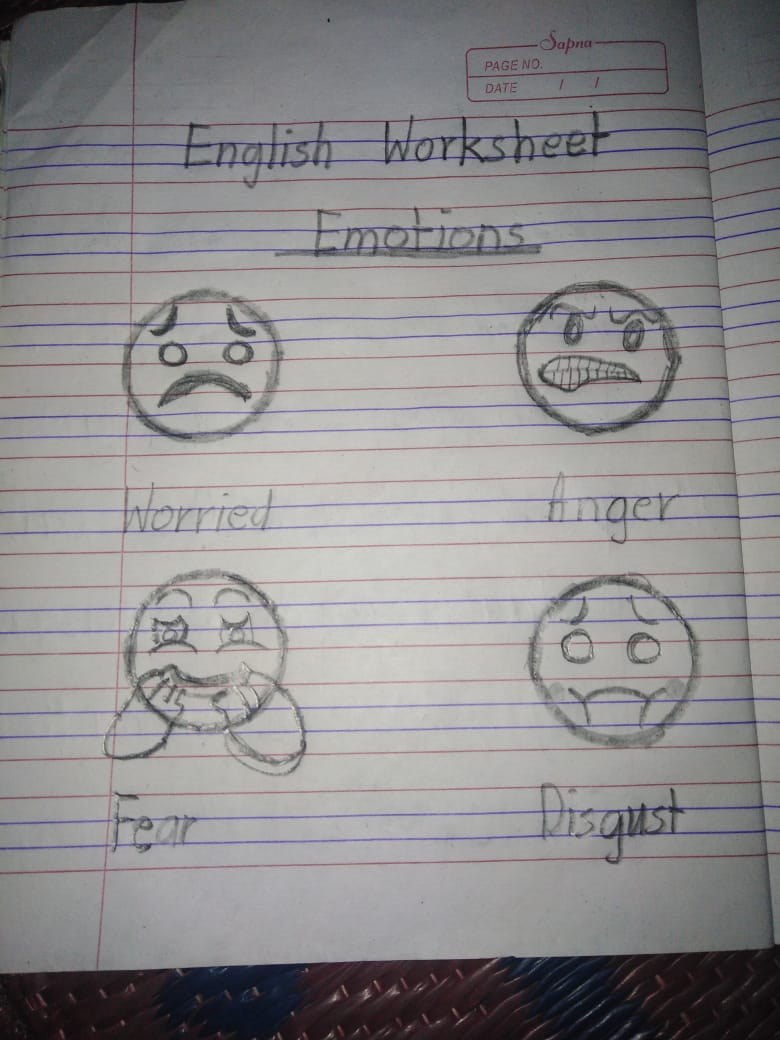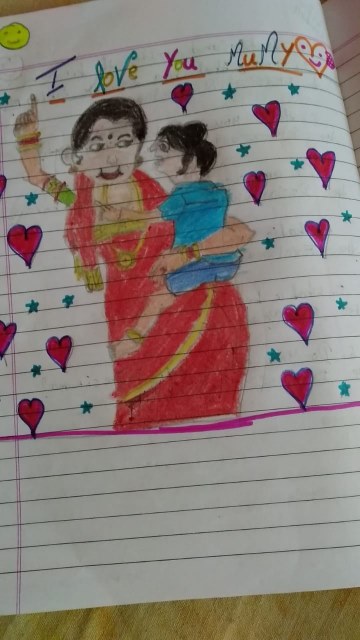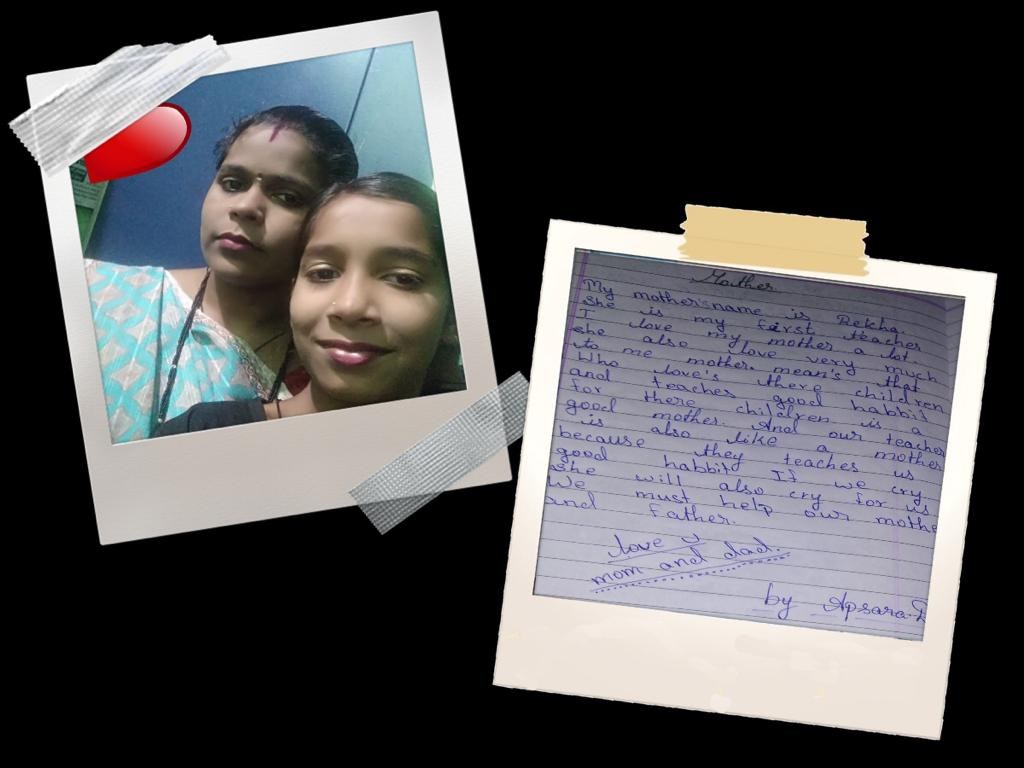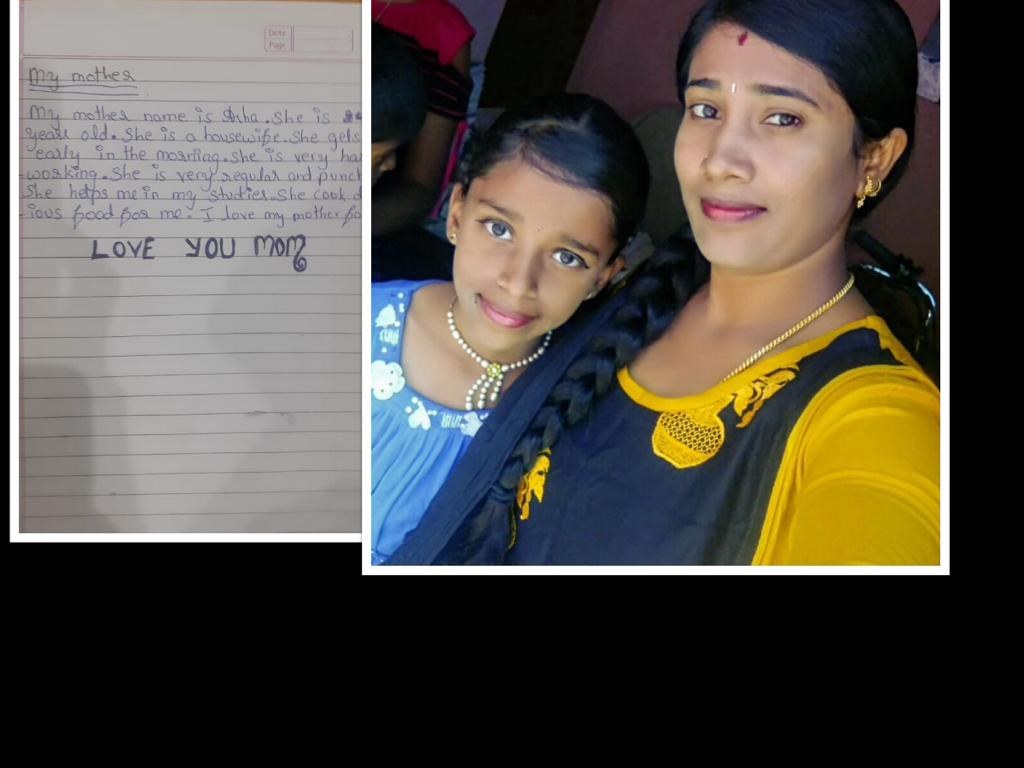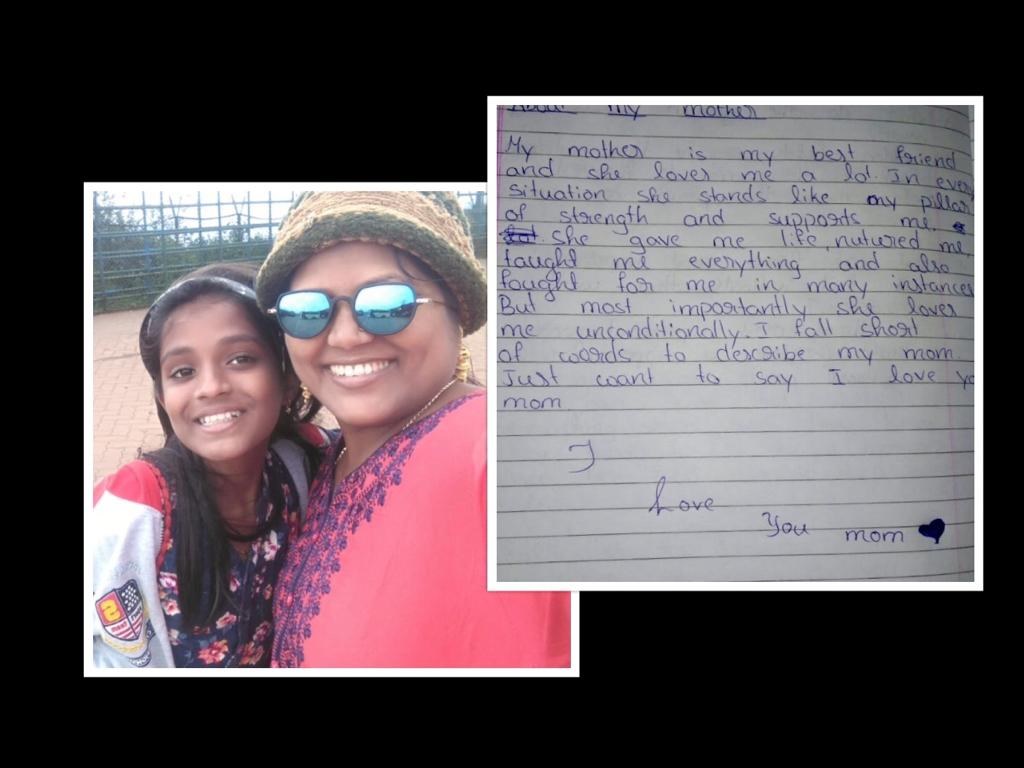 Class in the time of Corona: A learning experience for both teachers and students
At the very first thought of teaching online, I realized I had to learn a lot. Neither did I have any experience of teaching online nor did the children of attending online classes. Teaching online was a new concept for both me and my students. In this short journey, I wanted to share my learnings. I have now created classroom materials that can be easily accessed by students online. I learnt that students are interested in regular communication and feedback given to them on their progress. Assignments and activities that are classroom-based take more time when done online, as we have to make their online versions more attractive. Additionally, since students require constant motivation to do their assignments, I had to personally check on students who are unable to cope up with the online classes. I will have to admit that overall, online teaching has made me a better teacher in terms of developing innovative ways to teach the concepts to my students.
Apoorva, English Department, Primary School
Year 2020 is proving to be a difficult year for all of us. Children are especially suffering a lot because it has affected their social as well as academic life. But thanks to technology, we, as teachers, are able to help them make up for the losses by means of online classes. Even though it is a challenging task, we are exploring and learning
new ways to communicate and interact with our students. Although slow, we are making steady progress in the way we are teaching them. The school management is also helping us learn the latest technologies to achieve these goals. I sincerely hope and pray that such times will change, and things will come back to normal soon.
Shimna, English Department, Primary School
This pandemic has taught us many lessons, the most important being the ability to adapt to any situation and cope with it. That's exactly what we are doing as teachers: learning and figuring out ways to make classes interesting and useful at the same time. It has definitely been challenging but also been a continuous process of learning so far.
Farzana,English Deparment, Middle School
साल २०२० हमारे लिए एक चुनौती बनकरा आया है ।
जहा स्कूल और कॉलेज बंद है ,छात्रों को ऑनलाइन क्लासेस से शिक्षा दी जा रही है |इन
कक्षाओ मे कुछ अच्छाइयां है और कुछ चुनौतिया भी ही है | अच्छाइयां यह है कि पिछले कई
सालों से कप्यूटर को एक सब्जेक्ट के रूप मे पड़ाया जा रहा था, उसी कप्यूटर और फोन के
माध्यम से आज कक्षाएं ली जा रही है ! हम वाInस मैसेज , जूम क्लास, यू ट्यूब , मोटिवेशन व
विडियो आदि के माध्यम से बच्चों को पढ़ा रहे है | इसे बच्चे रिकॉर्ड करके अपने खाली समय
में दोबारा देख सकते हैं और अपने डाउट क्लियर कर सकते हैं| शिक्षक भी उनके डाउटस
क्लियर करने के लिए व्यक्तिगत स्तर पर उनसे बात कर सकते हैं , और कमज़ोर बच्चों को भी
ज्यादा समय दे सकते हैं | हम आज अटेंडेंस ,एग्ज़ाम और असाइनमेंट इन्ही तकनिकों से दे रहे
हैं .इनमें कुछ असुविधाएं भी होती हैं जैसे कुछ परिवार है जिन्हे इंटरनेट कप्यूटर , इत्यादि के
बारे मे ज्यादा जानकारी नहीं है , उन्हे इस बारे मे समझाना और कई बार मौसम खराब हो जाने
के कारण इंटरनेट सेवाओ का बराबर से काम नहीं करना यह सब छोटी बड़ी अड़चनें बीच में
आती रहती हैं | अन्यथा इस माध्यम का बहुत अच्छे से उपयोग किया जा रहा है | मैंने कुछ
असाइनमेंट बच्चों को दिये थे जो मैं इसके साथ अटैच कर रही हूं।

By,
Swati
Method Adapted in Vidyadaan
METHOD ADAPTED
The child occupies a central position in the classroom the whole teaching learning process in Vidyadaan school is reared to the needs, interest, capabilities and requirements of the child. These are based on psychological principles. The purpose is to develop abilities, skills and discovery attitude among the students. These include Problem-solving method , Heuristic method and Discussion method in the classroom
Teaching Heron's formula by Ayesha BiBi class 9

VIDYADAAN school organises maths exhibition and maths fair once every year. Maths exhibition and Math fair is generally a competition where contestants present their mathematics projects, results in the form of a report, display board and models that they have created.
The objectives of organizing mathematics exhibition and fair is to :
Give encouragement and recognition to the bright and energetic pupils who have some special mathematics talent Develop among individuals
the interest to know about the recent developments in the educational and scientific fields.
Provide for people who visit mathematics fair an excellent opportunity to understand basic principles involved in scientific phenomena and
procedure and properties.
Identify and nurture the budding student scientists.
By,
Janardhan
Tiny tots
Unprecedented times need innovative measures .one such measure was the
'online tutorials for students'. It was a first and one of a kind experience
for us as well as the students. Our tutorials spanned across creative
avenues like craft, yoga, meditation, storytelling and painting to name a
few. The tutorials we designed to tickle the creative and enthusiastic side
of the kids mind. All of the tutorials were interactive and Do-along
sessions to provide an immersive experience. And the response we have
gotten was amazing. It was a soul enriching experience for us too, on so
many levels, personal, professional and pragmatic.
In these testing times, it's important for all of us to stay healthy mentally,
creatively, and spiritually. And through this online program, we are hoping
to achieve that, for the little kids and for us too .This pictures are a
testimony of the same .Wishing health and happiness to everyone out
there. We will fight this pandemic together, and come out safer and
stronger than ever .let love and humanity prevail. We will fly again, like
never before.
Unity is our strength
Working on instilling values like patriotism, discipline, cooperation, team work, and building self confidence, career guidance, is what I'm aiming and online classes is not an obstacle at all in tapping the students potential and taking them to new heights.Going beyond text books and teaching life skills is what I believe in.

Providing exposures to the students by encouraging them to attend webinars is one of the few strategies I adopt.Enthusiastic responses from children has motivated me
to strive harder towards reaching my goal.
Pavithra Raghu
Department of Social Science
Teaching social science without going to school???
Teaching social science without going to school??? I would have laughed at this question had it been a few months ago. But today it is the reality that I must admit that I have been enjoying this new experience. Teaching learning experiences with 5th and 6th graders is wonderful. Though there were few glitches in the beginning we are now confidently moving forward with activity based learning.
Suchithra Gaikwad
Department of Social Science
Here are few samples of activity based learning.
NAVIGATING THROUGH VIRTUAL CLASSROOMS
Most of us are unaware that there is child within us whose excitement knows no bounds and this is at its peak at the announcement of an unexpected holiday. And we teachers are no different and experienced the same when lockdown was announced.
But soon realization dawned that we would not be returning to our class rooms in near future. Online classes had to be started across the school. We had to gear up and try all means to cajole our rural kids to e-classrooms.
Though we teachers at Vidyadaan are computer literates, the abrupt push into an unfamiliar and uncharted terrain of "online" classes was stressful indeed.
Nevertheless we worked as a team on all possibilities to update ourselves to start our virtual classes.Gathering information from all possible sources under the sun like : calling up people in our contact list working in the same profession, making sense of instructions given by technical people of our school, information from You Tube etc .. became our routine in the initial days.
After testing water with an experimental online staff meeting on "Zoom" platform (which we had never heard of before) we knew that all the teachers of other departments were in the same boat as well.
Now our real journey began with challenges at every step. Coping up with basics to more structural issues like e-lesson plans ,new teaching methodologies, trial and error methods of generating teaching aids like PPT, self videos, work sheets, google forms etc was one part while holding the interest and attention of students who are miles away, corrections of CWs, HWs and Unit Test papers of students sent on whatsapp demanded next level of patience. Kids are savvy enough to handle all modern gadgets but yet not mature enough to understand the efforts of a teacher nor the graveness of
the situation. In addition to this rains, net work issues , power cuts, ensured to make their presence felt.
In spite of all these challenges WE the teachers of Social Science Department are proud of our efforts in taking our children beyond text books – conducting awareness activities, encouraging them to take part in essay, singing competitions conducted by various organizations like Akhila Barata Vidhyarthi Parishad.
Our children were invited to attended a Google meet by Rashtriya Swayamsevaka Sangha on 26th July where they got to hear about Kargil war and inspirational stories of our brave soldiers. Many such activities are in store – planned for future events like Independence day.
We have left no path unexplored to reach out to our students. It has been a pleasure working in team exploring and learning new things each day.
HUM CHALENGE SAATH SAATH AAJ KE DIN AND HONGE KAMIYAB EK DIN.
Roopa S
Department of Social Science
WHAT NEXT AFTER 10TH ?
A free Webinar on Choosing the right Career Stream after 10th grade,especially during this pandemic was organized by team Ubuntu, Mumbai for the Vidyadaan School (Doddaballapur, Bangalore rural) 10th grade students to enable to choose right career streams. The students got the insights to various streams available currently and also the current trends that are scaling up. The students were active and inquired about specific streams that interested them. They also got insight on giving their own aptitude and interest a priority while choosing the streams.
Date: 29th June 2020
Mode: Online Zoom platform
Currently, in this moment of crisis the blended learning model is leveraging technology for self-learning, along with support for classroom practice. The online learning has provided opportunity to the children to grow at their own pace in a safe and caring environment. The students and teachers are learning to negotiate with the NEW NORMAL…by exploring ways and help themselves to thrive inside and outside of the
classroom.
Laxmi Sarada V
Science Department
ONLINE TEACHING IN SCIENCE ACROSS GRADE 8 -10 FOR THE ACADEMIC YEAR 2020-21
The teaching learning for the academic year 2020-21 started amidst chaos of COVID-19 pandemic. For the teachers at Vidyadaan, it was a bigger challenge as the students come from underprivileged background. The attempt was made to convert school to school of potential as we didn't want to lose the thread of learning and wanted to build authentic connections.
The questions which prompted us to act were:
Whose need is online learning?
How we will engage and inspire children online?
How do we reach those who are not having internet facility or challenged with only one mobile phone which their parents carry to work?
The above points were addressed by continuous support and motivation from the management by providing us the contact numbers of the parents and making a schedule to conduct classes in the evening to facilitate learning. The partnering of parents in their child's learning brought major momentum to this initiative.To make it a two way channel of communication, we have set objectives of the day by sending the images, notes and video links in the early morning along with a set of questions that children get to think and work on and send it back to us. Then the same topics were taken up in the evening class with the teacher as moderator on whats app or zoom for a brainstorming session by using asynchronous and synchronous mode. The learning outcome was checked by conducting quizzes, worksheet completion & various activities.
The children showcased their learning by model making,power point presentations with voice over, there by demonstrating their knowledge beyond classrooms and adapting well in the face of adversities.
Class 8
Bhagirathi – Activity -Micro organisms -Friends or Foe
Saniya – Activity – Synthetic Fibres & Plastics
Class 9
Kavya- Activity – Matter in our Surrounding
Madhusudan – Activity – Fundamental Unit of Life
Class 10
Akshitha – Power point Presentation – Sources of Energy
Nandini – Model making – Life Processes
During this pandemic, Management of Vidyadaan School and teachers have taken steps to continue teaching students by conducting online classes for all subjects.
For this purpose, teachers have put efforts to map the curriculum with real life experiences and applications to bring out the inherent talents of children in science curriculum. The responses of the students were captured in videos and feedback were given. We are striving to cope with this new normal and keep our studies inline.
Roopa S
Science Department